Dr. Daryle Hawthorne
Pastor Daryle began his ministry at CCBC on March 1, 2020 to serve has the Senior Pastor. Daryle graduated from Abbeville High School and completed his Bachelor's degree at Anderson College. Daryle also holds a Master of Divinity with Languages from Southeastern Baptist Theological Seminary and a Doctor of Theology from Andersonville Theological Seminary. Daryle and his Bride, Christy were married on May 20, 1995. Together they have 5 children: Drew, Lauren, Katelyn, Micah, and Josiah. Daryle enjoys family time, most sports (basketball, football, tennis, pickleball), running, and fishing.
From Pastor Daryle: "I accepted Jesus as Lord and Savior at the age of 9. When I was 18, I felt God calling me into ministry. I later realized He was calling me to Pastoral ministry. For nearly 22 years, I've been privileged to be called Pastor (along with a few other things). I believe in conservative theology and liberal service. Jesus has amazingly and wonderfully changed my life and I want others to know Jesus personally and the difference He makes in our lives. It's all about Jesus"
Kevin Houser
Kevin came to Cherokee Creek in April of 2018 to serve as the Youth/Student Minister. In January of 2020 Kevin's role transformed into what it is today – Family and Youth Minister. In August of 2020, Kevin was transitioned into a full-time position here. Kevin completed his Undergraduate Degree at Gardner-Webb University and has begun masters work, as well. Kevin and his wife Resa married in 2011 and have 3 wonderful children – Ella, Zoey, and Nathaniel. In his spare time, Kevin enjoys being outdoors – swimming, water skiing, and hunting. Kevin says, "I don't exist to make a good youth ministry, my purpose is to help create good youth ministers."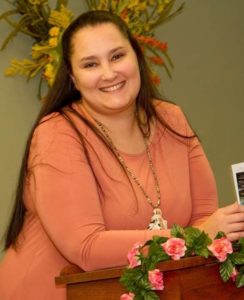 Samantha Littlejohn
Assistant Children's Minister
Samantha started attending CCBC in 2006 and officially moved her letter in 2018 when she began her role as GA Director. Samantha was called to join our church staff in January 2020 as the Assistant Children's Minister. Samantha also works as a title clerk at a finance company in Spartanburg where she has worked since 2012. She and her husband, Joe, married in June of 2008. Together, they have two beautiful girls, Alaina and Josie. Sam enjoys spending time with her family, traveling, volunteering at church, and photography. Sam hopes to
help build strong individuals who can have a fun, safe and healthy environment to learn about Christ.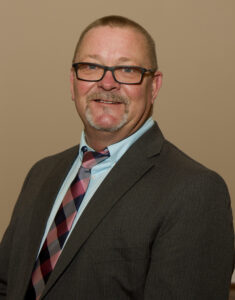 Greg Phillips
Greg started serving in his current position at CCBC in November 2021. Greg has spent over 35 years serving as a Law Enforcement officer in both Cherokee and Spartanburg Counties. He is currently employed by the 7th Circuit Solicitor's Office as a Senior Investigator. Prior to that, Greg worked for the Cherokee County Sheriff's Office. Greg and his wife Deedie live in the Grassy Pond area and they have 2 sons, Alan, and Clay and his wife Shea. Greg and Deedie have 3 grandchildren, Camron, Kalli, and Cooper!
Greg loves all types of music and has sung in two Southern Gospel Quartets over the years. He brings a blended style of music to Cherokee Creek. "I believe that the song lyric and the message the song brings is more important than the style. Whether Traditional, Contemporary, or Southern Gospel, I hope to offer something for everyone here at CCBC as we worship together in song!"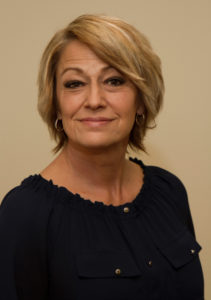 Andrea Clary
Andrea became a member of Cherokee Creek in 1974. She was called to become part of the staff here in 2019. Andrea worked at Stouffers/Nestle for 38 and 1/2 years. She retired from there in 2019. She and her husband, Eric have been married for 36 years and have 2 children: Nicki and Gage. Their children have also given them 4 beautiful grandchildren: Clarie, Cara, Abel, and Luka. In her free time, Andrea enjoys reading, spending time with her family, and playing with Molly (her Pitbull). After retiring in 2019, Andrea asked the Lord how he wanted to use her. The ministry assistant job became available and she believes that this is right where God needs her talents right now! Andrea loves being a part of this church and working behind the scenes. "Trust in the Lord with all your hear and lean not on your own understanding; in all your ways submit to Him, and He will make your paths straight." Proverbs 3:5-6
Deacons
Charlie Patton, Vice-Chairman