Our Mission & Vision
Senior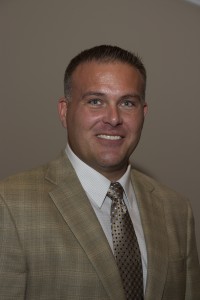 Pastor – James "Jim" Davidson was born in Charlotte, NC in 1974. Following his call into the ministry in 1991, he attended Gardner-Webb University where he received his B.A. degree in Religious Education (1996) and his Master of Divinity degree (1999).
Following his ordination into the Gospel Ministry, he was called as the Minister of Youth and Recreation at Mt. Harmony Baptist Church in Charlotte where he served for 3 years. Following the tragic events of September 11, 2001, Jim was commissioned as a Chaplain in the North Carolina Army National Guard. He was soon deployed to Iraq where he served as a Battalion Chaplain in Operation Iraqi Freedom II. Jim is currently a member of the Virginia National Guard and serves as the Brigade Chaplain for the 91st Troop Command.
Jim last served as the senior pastor of Bethel Baptist Church in Fredericksburg, Virginia from 2006 until 2013. Jim accepted God's call to lead the people of Cherokee Creek Baptist Church in September of 2013. Jim is married to Jennifer and they have one daughter, Bella Grace and their dog, Bogey.